by Steve St. Angelo
SRSRocco Report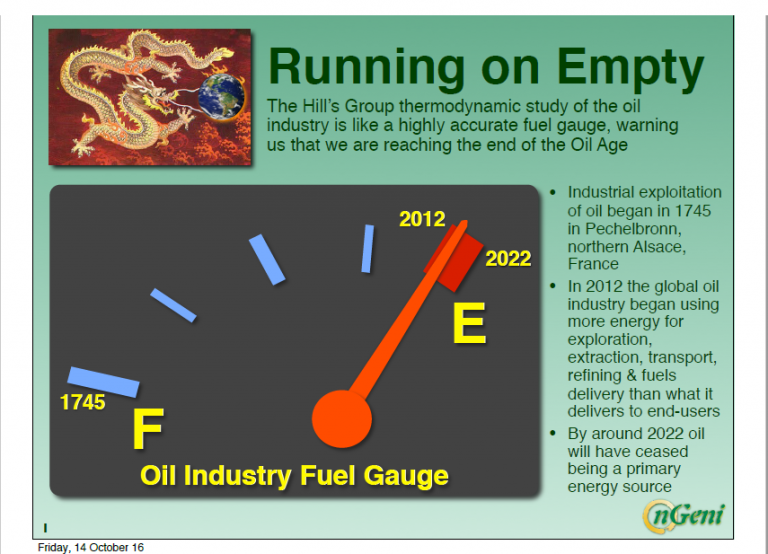 The world is heading towards a rapid disintegration of its economic and financial system due to a "Thermodynamic oil collapse." I spoke with Dr. Louis Arnoux of nGeni, about the details of the thermodynamics of oil depletion and its impact on the global economy.
Unfortunately, the world is completely in the dark about this energy information and its dire implications to global economic trade and finance, in a relatively short period of time. I would like to emphasize that this Thermodynamic Oil Collapse Video is the most important interview I have ever done.
During the interview, Louis Arnoux discusses the dynamics of the "Thermodynamic oil decline" using six slides, including one on his nGeni technology towards the end of the interview.
Continue Reading at SRSRoccoReport.com…