by Charles Hugh Smith
Of Two Minds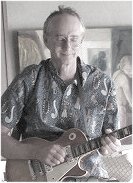 This "maximizing growth and profits is the highest good" mode of production is insane.
Correspondent Bart D. (Australia) captured the entire global economy in three words: The Landfill Economy. Stuff is manufactured, energy is consumed shipping it somewhere, consumers buy it and shortly thereafter it ends up as garbage in the landfill.
This is of course the definition of "economic growth": waste, inefficiency, environmental destruction–none of these matter. Only two things matter: maximize "growth" by any means necessary, and maximize profits by any means necessary.
The Landfill Economy now encompasses the entire planet. The swirling gyre of plastic trash the size of Texas between Hawaii and California: it's just one modest example of the planetary trash dump that "growth" and profit generate as byproducts/blowback.
Continue Reading at OfTwoMinds.com…