by John W. Whitehead
The Rutherford Institute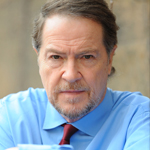 "The people have the power, all we have to do is awaken that power in the people. The people are unaware. They're not educated to realize that they have power. The system is so geared that everyone believes the government will fix everything. We are the government." – John Lennon
How do you balance the scales of justice at a time when Americans are being tasered, tear-gassed, pepper-sprayed, hit with batons, shot with rubber bullets and real bullets, blasted with sound cannons, detained in cages and kennels, sicced by police dogs, arrested and jailed for challenging the government's excesses, abuses and power-grabs?
Politics won't fix a system that is broken beyond repair.
No matter who sits in the White House, the shadow government will continue to call the shots behind the scenes.
Relying on the courts to restore justice seems futile.
Continue Reading at Rutherford.org…