by Pam Martens and Russ Martens
Wall Street on Parade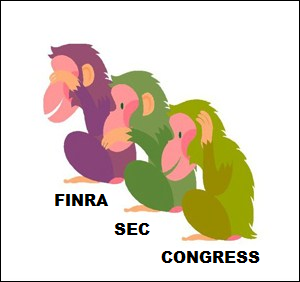 Members of Congress were absolutely shocked – shocked! – that the employees of the commercial bank of Wells Fargo had created several million accounts and credit cards that their customers had never asked for simply to meet sales quotas set by the bank and/or to obtain bonuses.
But what is going on every single day at the brokerage firms owned by all of these banking giants is that the stock broker (variously called a financial consultant, financial adviser or Vice President of Investments) is able to triple the commission he collects on the bonds he sells you at his discretion. It's been that way for 30 years, if not longer.
Let's say you are buying a $10,000 corporate bond which the firm is showing on their computer screen with a one point commission. One point means $10 per thousand or a total commission of $100 on a $10,000 bond trade.
Continue Reading at WallStreetOnParade.com…