by John W. Whitehead
The Rutherford Institute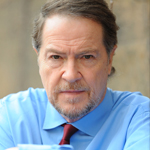 "No one man can terrorize a whole nation unless we are all his accomplices." – Edward R. Murrow
We've walked a strange and harrowing road since September 11, 2001, littered with the debris of our once-vaunted liberties.
We have gone from a nation that took great pride in being a model of a representative democracy to being a model of how to persuade the citizenry to march in lockstep with a police state. In doing so, we have proven Osama Bin Laden right. He warned that "freedom and human rights in America are doomed. The U.S. government will lead the American people in — and the West in general — into an unbearable hell and a choking life."
These past 15 years have indeed been an unbearable, choking hell.