by David Stockman
David Stockman's Contra Corner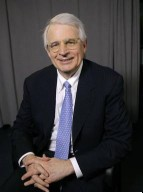 My new book will be published next Tuesday. Preorders for the e-Book version will be available in this space beginning later this week.
As I previously indicated, the book is an exploration of how 30 years of Bubble Finance policies at the Fed, feckless interventions abroad and mushrooming Big government and debt at home have brought America to its current ruinous condition.
In this context, it delves into the good and bad of the Trump campaign and platform, while, to use a spoiler alert, praising it with faint damn!