by Pam Martens and Russ Martens
Wall Street on Parade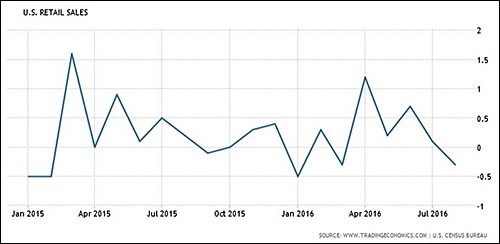 Yesterday the Federal Open Market Committee (FOMC) of the Federal Reserve released its policy statement, which included its announcement to stand pat on interest rates at this meeting. The third sentence of this policy statement went like this: "Household spending has been growing strongly…." To use the parlance of Wall Street, the Fed was putting lipstick on a pig.
The average American might read that statement as it bounced around the newswires and conflate "household spending" with a strong consumer. Nothing could be further from the truth. Household spending data is actually capturing how Wall Street masterminds continue to fleece the 99 percent.
Just six days before the FOMC policy statement was issued, this is how USA Today reported on the strength of the consumer based on the Commerce Department's release of retail sales data: