by Mike Gleason
Silver Seek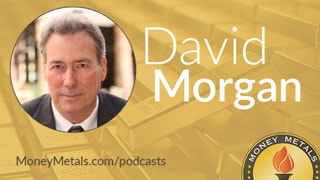 Mike Gleason: It is my privilege now to be joined by our good friend David Morgan of The Morgan Report. David, I hope you've been having a good summer and welcome back. It's always a pleasure to talk to you.
David Morgan: Thank you very much, and yes, I have been having a wonderful summer. Thank you.
Mike Gleason: Well, as we begin here, David, please give us your thoughts on the recent pullback in the metals. We've maybe been overdue for a correction for a while now. I know in following your work, you've been calling for one, and we're getting it here. And after a fantastic first six or seven months of the year for gold and silver, we're finally starting to see some real selling pressure emerge. What is your take… what have you noticed during this mini-correction, and what are some of the reasons for the pullback?