Politico reports that Hillary Clinton has canceled her travel plans to California on Monday and Tuesday.
by Adelle Nazarian
Breitbart.com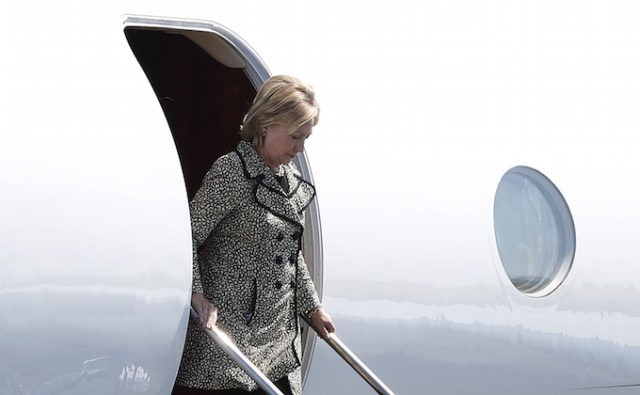 "Hillary Clinton has canceled a trip to California planned for Monday and Tuesday, her campaign said late Sunday," Politico reported in a breaking news alert late Sunday night. "The cancellation came after Clinton abruptly departed a 9/11 memorial ceremony in New York City on Sunday morning. Her campaign later disclosed that she had been diagnosed with pneumonia on Friday."
The cancellation comes after hours of uncertainty, where her aides were unclear with press whether she would be able to carry on with a planned West Coast fundraising trip on Monday and Tuesday after a medical emergency she experienced during the September 11 commemoration event in New York on Sunday.