by Charles Hugh Smith
Of Two Minds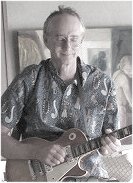 Based on this analytic structure, Trump may not just win the election in November–he might win by a landslide.
If we believe the mainstream media and the Establishment it protects and promotes, Trump has no chance of winning the presidential election. For starters, Trump supporters are all Confederate-flag waving hillbillies, bigots, fascists and misogynists. In other words. "good people" can't possibly vote for Trump.
Even cartoon character Mike Doonesbury is fleeing to Vancouver to escape Trumpism. (Memo to the Doonesbury family: selling your Seattle home will barely net the down payment on a decent crib in Vancouver.)
For another, Trump alienates the entire planet every time he speaks.