by Money Morning Staff Reports
Money Morning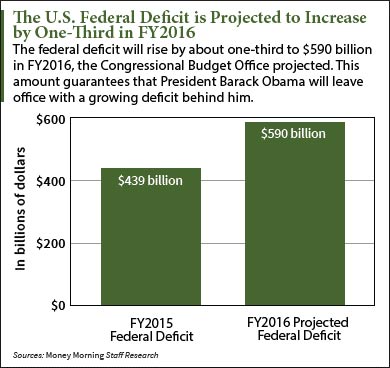 The Congressional Budget Office (CBO) released the projected federal deficit report today. To put it bluntly – the country's fiscal outlook is somewhat grim for the foreseeable future.
The CBO — Congress' official, nonpartisan agency for calculating the fiscal impact of legislation – announced the annual shortfall would be $152 billion larger for FY 2016 than it was for FY 2015 ($439 billion).
It's an unexpected increase, the agency stated, due in large part to anemic economic growth in the first half of the year.