by Michael E. Lewitt, Special Contributor
Money Morning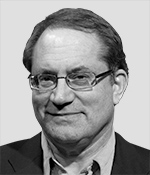 Deutsche Bank AG (NYSE: DB) – with its stock now trading at a 30-year low – was recently called the world's riskiest financial institution by the International Monetary Fund. Better late than never…
In a last-ditch effort to save itself, DB is trying to dump a bucket load of credit derivatives – the murky, risky financial instruments that triggered the 2008 financial crisis.
You would think no one would buy these weapons of financial mass destruction… but you'd be wrong.
In a staggeringly stupid move, the American bank I'm telling you about today has gone on a derivatives shopping spree, eagerly taking credit default swaps off the hands of failing Eurozone banks like DB and Credit Suisse Group AG (NYSE ADR: CS).
Continue Reading at MoneyMorning.com…