Technical analyst Clive Maund reflects on how Federal Reserve statements may affect markets, and explains why he thinks the precious metals markets are due for a correction.
by Clive Maund
The Gold Report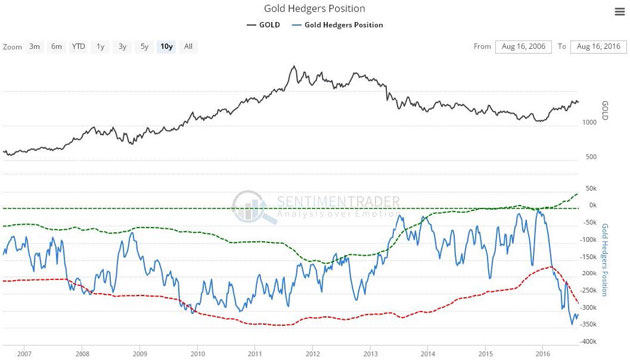 While the Fed is almost powerless these days, as it has succeeded in "painting itself into a corner," the markets still seem to think that its utterances are important and react, sometimes violently, to its apparent stance, or implied stance. For this reason we have to treat Fed statements as important, even though they really aren't. Today we have the Fed making pronouncements and the markets can be expected to gyrate around and react as usual.
In general they are not expected to "rock the boat." Powerful vested interests—what may be described as the status quo—want Hillary Clinton as the next President, as she will serve as their marionette and do their bidding. Trump can talk a lot, but even if he gets in won't make much difference for two reasons.