by Steve St. Angelo
SRSRocco Report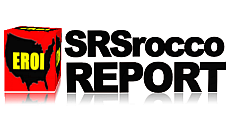 The U.S. and world are heading toward an accelerated breakdown of their economic and financial markets. Unfortunately, the overwhelming majority of analysts fail to understand the root cause of this impending calamity. This is also true for the majority of precious metals analysts.
The reason for this upcoming systemic collapse of the U.S. and Global markets is quite simple when you understand the information and are able to CONNECT THE DOTS. While it has taken me years of research to be able to finally put it all together, new information really put it all into perspective.
Yes… a HUGE LIGHT BULB went off, but unfortunately the realization is much worse than anything I imagined before.