by Anna Kitanaka, Yuji Nakamura, and Toshiro Hasegawa
Bloomberg.com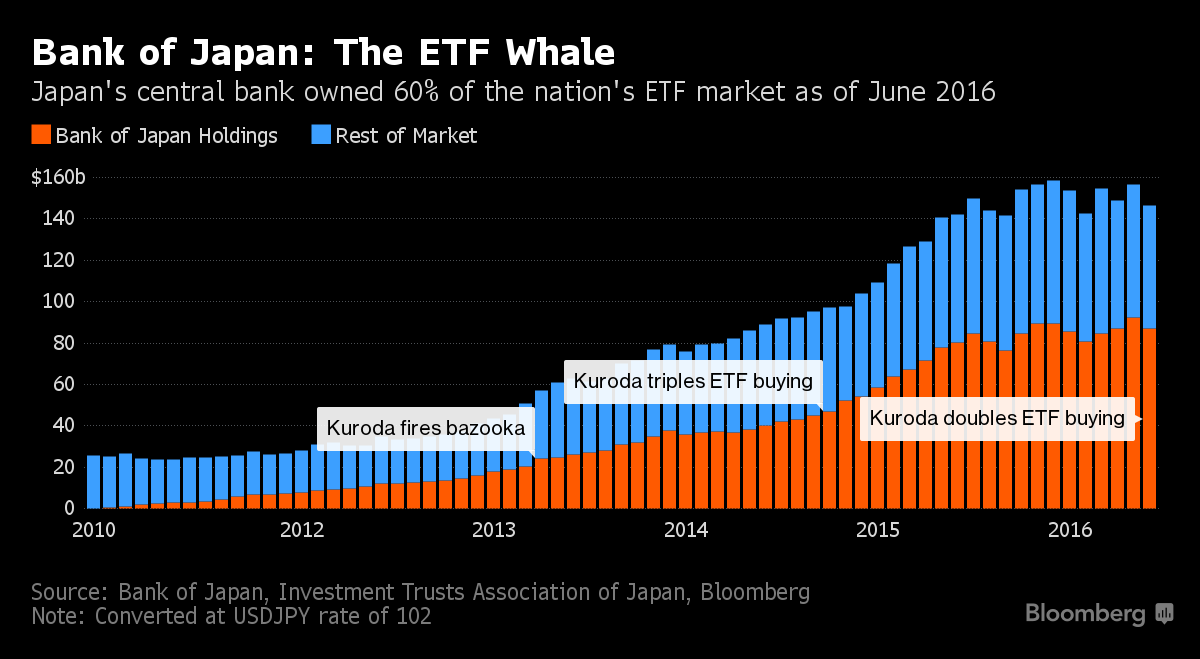 The Bank of Japan's controversial march to the top of shareholder rankings in the world's third-largest equity market is picking up pace.
Already a top-five owner of 81 companies in Japan's Nikkei 225 Stock Average, the BOJ is on course to become the No. 1 shareholder in 55 of those firms by the end of next year, according to estimates compiled by Bloomberg from the central bank's exchange-traded fund holdings. BOJ Governor Haruhiko Kuroda almost doubled his annual ETF buying target last month, adding to an unprecedented campaign to revitalize Japan's stagnant economy.