by Pam Martens and Russ Martens
Wall Street on Parade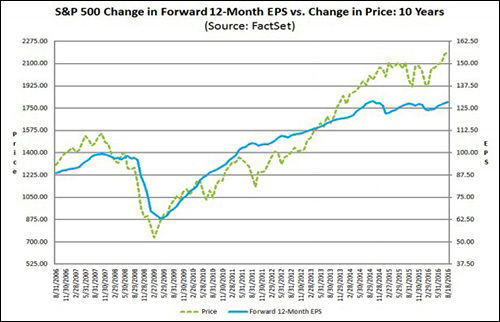 On July 25, during the opening night of the Democratic National Convention, Senator Elizabeth Warren made the following comments during her speech:
"Here's the thing: America isn't going broke. The stock market is breaking records. Corporate profits are at all-time highs."
We noted at the time that Senator Warren is one of the smartest members of Congress; a former Harvard law professor who taught commercial contracts and bankruptcy law; a member of the Senate Banking Committee and its Economic Policy Subcommittee.
If Senator Warren was not aware that quarterly earnings on a year-over-year basis as measured by the largest companies in America – the Standard and Poor's 500 – were on track to log in their fifth consecutive quarterly decline in earnings, how could the average American possibly know this?