by Pam Martens and Russ Martens
Wall Street on Parade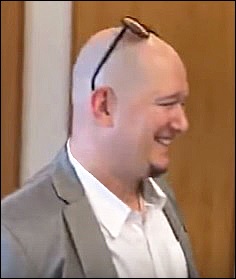 On Friday, July 1, just ahead of the long Fourth of July weekend, a happy, exuberant process server, 38-year old Shawn Lucas of One Source Process, served a lawsuit at the Democratic National Committee headquarters in Washington, D.C. The lawsuit was filed on behalf of Senator Bernie Sanders' supporters and named the DNC and its then Chair, Debbie Wasserman Schultz, as defendants. It leveled the following serious charges: fraud, negligent misrepresentation, deceptive conduct, unjust enrichment, breach of fiduciary duty, and negligence.
The suit seeks class action status and was filed in the Federal District Court in the Southern District of Florida. (Wilding et al v DNC Services Corporation and Deborah 'Debbie' Wasserman Schultz; Case Number 16-cv-61511-WJZ).
Continue Reading at WallStreetOnParade.com…