by David Stockman
David Stockman's Contra Corner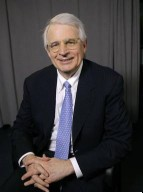 As the stock market reached its lunatic peak near 2200 in August, the certainty that the Fed is out of dry powder and that the so-called economic recovery is out of runway gave rise to one more desperate pulse of hopium.
Namely, that the central banks of the world were about to embark on outright 'helicopter money', thereby jolting back to life domestic economies that are sliding into deflation and recession virtually everywhere—– from Japan to South Korea, China, Italy, France, England, Brazil, Canada and most places in-between.
That latter area especially includes the United States. Despite Wall Street's hoary tale that the domestic economy has "decoupled" from the rest of the world, the evidence that the so-called recovery is grinding to a halt is overwhelming.
Continue Reading at DavidStockmansContraCorner.com…