by Steve St. Angelo
SRSRocco Report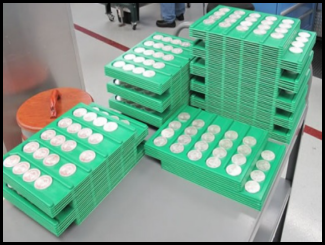 According to the public affairs person at the U.S. Mint, the rumor that Silver Eagle production was halted due to lack of demand, is not true. I have been receiving lots of emails on this issue, so I decided to pick up the phone and call Michael White, public affairs person at the U.S. Mint.
I have spoken to Mr. White several times over the past five years on different issues. So, instead of going by secondary channels and the blog-sphere rumor-mill, I thought it best to get it directly from the source itself.
I called up Mr. White and he answered the phone directly. Normally, I would get his secretary or answering service. However, he picked up right away and I told him who I was and asked him if the rumor was true that the U.S. Mint stopped production of Silver Eagles.