by William Finbarr Flynn and Anna Edwards
Bloomberg.com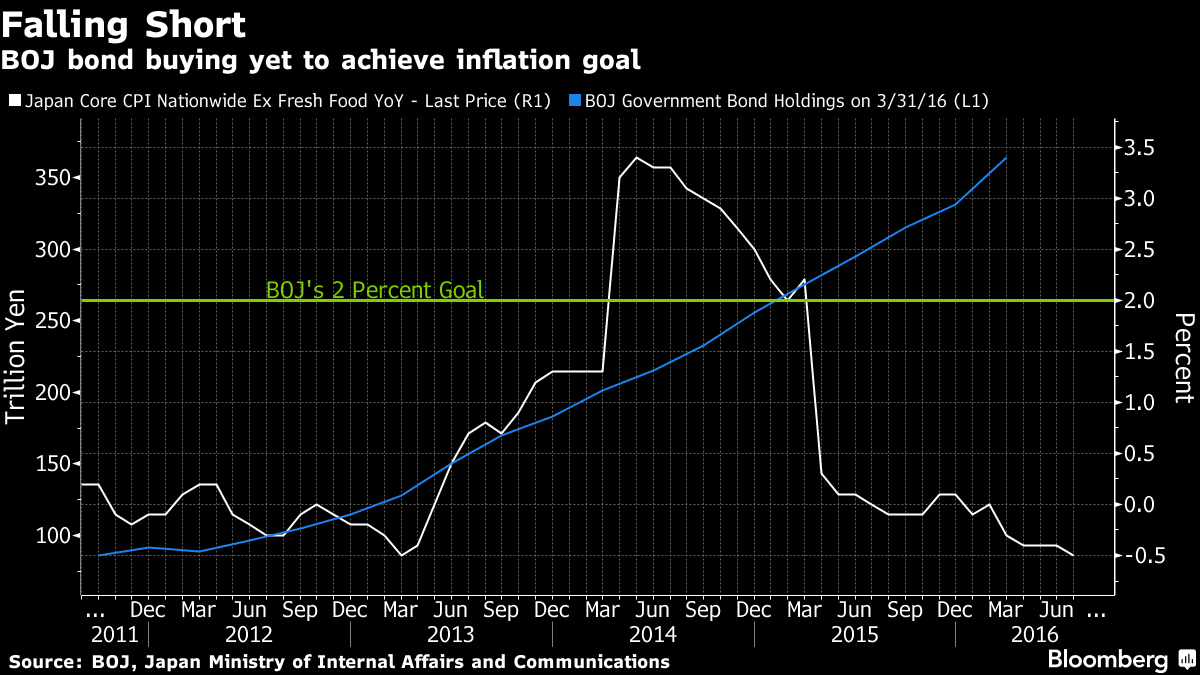 The Bank of Japan could announce a "massive stimulus program" as the nation seeks to reach a 2 percent inflation target, according to UBS Wealth Management.
"It is how much they do, and whether they can create that kind of shock and awe at this point in the cycle," said Mark Haefele, global chief investment officer at UBS Wealth Management, in a Bloomberg Television interview, on Monday. "They could announce a massive stimulus program both on the monetary and fiscal side or they could end up reducing their inflation targets. Right now, it looks like they are going to use more stimulus. "
Governor Haruhiko Kuroda said over the weekend in the U.S. that the central bank won't hesitate to boost monetary stimulus if needed, and there is ample space for additional easing.