by Toru Fujioka
Bloomberg.com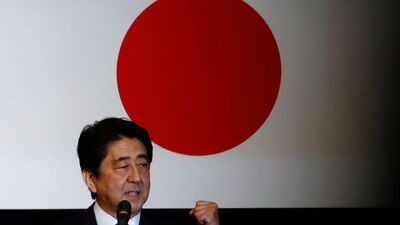 The Bank of Japan is unlikely to wind back its record monetary stimulus after completing a review of its policy, Governor Haruhiko Kuroda said.
Kuroda was speaking to reporters in Tokyo after meeting with Finance Minister Taro Aso. The government earlier on Tuesday approved a 28 trillion yen fiscal package, which includes about 4.6 trillion yen of new spending for the current fiscal year.
He reiterated that the central bank's "comprehensive assessment" of policy, to be completed for the next board meeting Sept. 20-21, is aimed at helping it find ways to reach its 2 percent inflation goal as soon as possible.
Continue Reading at Bloomberg.com…