by Charles Hugh Smith
Of Two Minds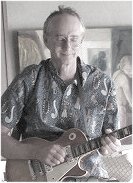 Can we be honest and say that many of the reductions in value, quantity and quality are actually instances of fraud?
Yesterday, I showed how Consumer Prices Have Soared 160% Since 2001 for everything from burritos to healthcare. This enormous loss of purchasing power is not reflected in the official measure of inflation, which claims inflation is subdued (1% or so annually).
But price inflation doesn't necessarily reflect all the inflation that's hidden in plain sight in smaller quantities and declining quality. We've all observed prices of consumer items remaining the same while the amount of the product we receive for our money is less than it was a few years ago.
While a reduction in product quantities can be easily calculated, reductions in quality are harder to discern and calculate.
Continue Reading at OfTwoMinds.com…