by Hema Parmar
Bloomberg.com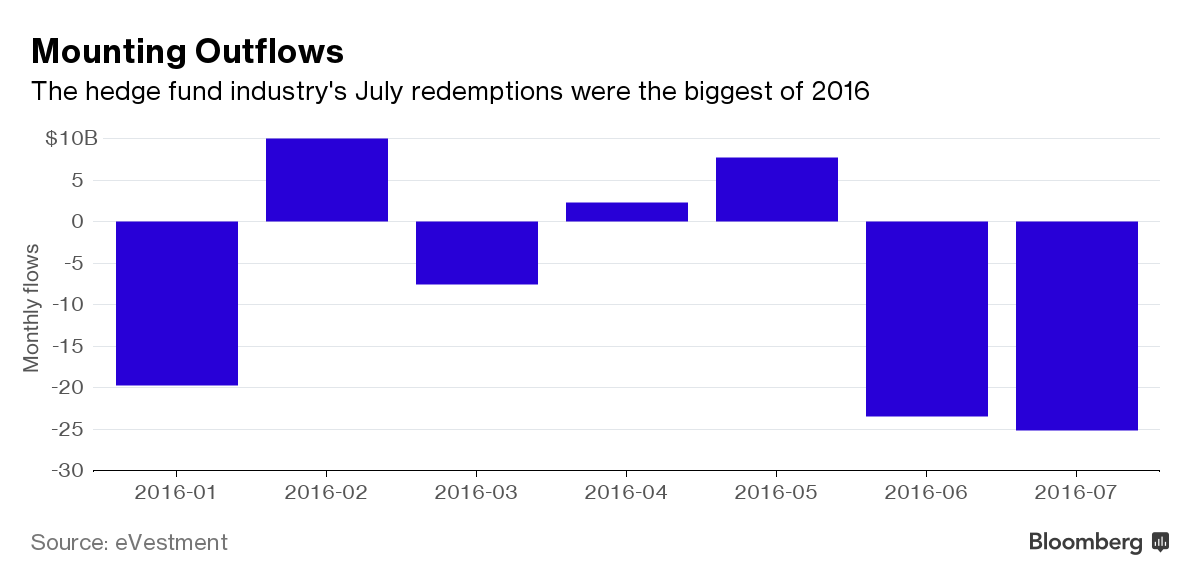 For hedge funds, the news is getting worse.
Investors pulled an estimated $25.2 billion from hedge funds last month, the biggest monthly redemption since February 2009, according to an eVestment report.
The monthly withdrawals were the second straight for the beleaguered industry, which saw $23.5 billion pulled in June. They bring total outflows this year to $55.9 billion, driven by "mediocre" performance after a number of funds lost money last year, according to Wednesday's report.
"Unless these pressures recede, 2016 will be the third year on record with net annual outflows, and the first since the outflows in 2008 and 2009 — a result of the global financial crisis," eVestment said.