by David Stockman
David Stockman's Contra Corner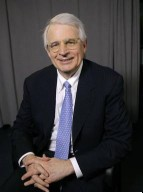 […] Donald Trump's inchoate views on economics are mainly a virtue because he has not been schooled in the follies of bipartisan fiscal and monetary "stimulus policy". Essentially, the Beltway's statist practitioners of the great bipartisan economic policy consensus are advocates of CINO (capitalism in name only).
By contrast, whether the business empire Trump claims to have built is all it's cracked-up to be (by him) or not, there is a secret sauce to it that the mainstream liberal media fails to grasp. They would find it downright frightening if it did.
Continue Reading at DavidStockmansContraCorner.com…