by Charles Hugh Smith
Of Two Minds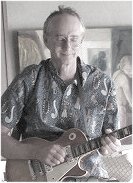 The only question left for China (and every other debt/bubble-dependent nation) is what socio-political consequences will manifest when the credit bubble finally bursts?
In Asia, it's generally seen as unpatriotic to criticize one's country in public, even if you disagree with its direction and leadership. The cultural norm is to maintain the "face" of one's country by hiding its ills from outsiders.
This reticence is especially evident in China, which suffers from the memory of being subjugated by the Western imperialist powers in the late 19th century and early 20th century.
As a general rule, you will rarely hear any profound criticism of China unless you are considered a trusted friend; giving China a black eye in public is frowned upon, even by its domestic critics.