by Michel Chossudovsky
Russia Today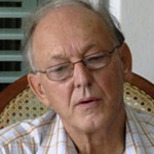 Germany is repatriating its gold reserves from the New York Federal Reserve. This decision has created a frenzy in the gold market. But that is just the tip of the iceberg.
According to the NY Fed, there are (2012) approximately 530,000 gold bars, with a combined weight of circa 6,700 metric tonnes stashed away in the Fed's Lower Manhattan vaults.
These are official figures which are impossible to verify.
The gold is stored in the fifth sub-floor of the New York Fed building on Liberty Street. The vaults on the bedrock of Manhattan Island are located 80 feet below street level.