Rising asset prices stoke worries about bubbles forming
by Rich Miller
Bloomberg.com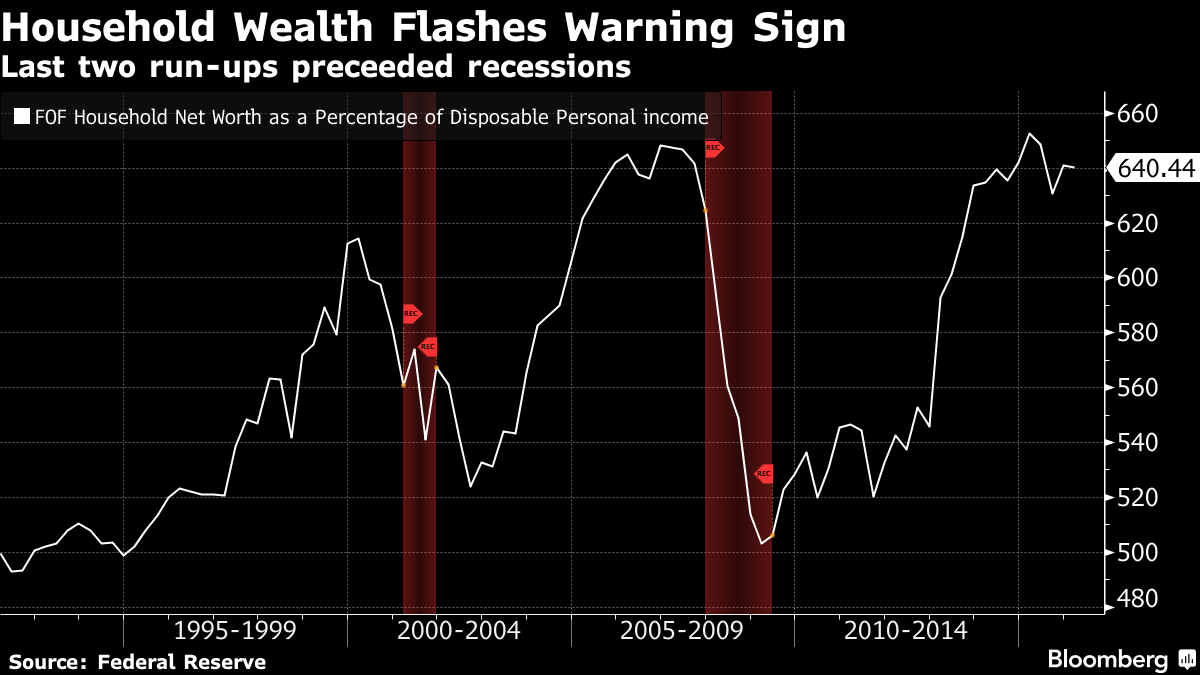 Americans are about as wealthy as they've ever been—and that's a worry?
Yup, say veteran economists Daniel Thornton and Joe Carson. They're concerned that the swelling of wealth could prove unsustainable because it's far outstripped the growth of the economy since the recession's end in 2009.
Thornton, who spent 33 years at the Federal Reserve Bank of St. Louis before retiring in 2014, says in effect that we've seen this picture before. Household net worth ballooned in the late 1990's and the early 2000's; in the first instance pumped up by rising stock prices, in the second by expanding home values. Both cases ended badly, with the economy falling into recession after the bubbles burst.