by John W. Whitehead
The Rutherford Institute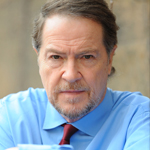 "A standing military force, with an overgrown Executive will not long be safe companions to liberty." — James Madison
America is a ticking time bomb.
All that remains to be seen is who—or what—will set fire to the fuse.
We are poised at what seems to be the pinnacle of a manufactured breakdown, with police shooting unarmed citizens, snipers shooting police, global and domestic violence rising, and a political showdown between two presidential candidates equally matched in unpopularity.
The preparations for the Republican and Democratic national conventions taking place in Cleveland and Philadelphia—augmented by a $50 million federal security grant for each city—provide a foretaste of how the government plans to deal with any individual or group that steps out of line: they will be censored, silenced, spied on, caged, intimidated, interrogated, investigated, recorded, tracked, labeled, held at gunpoint, detained, restrained, arrested, tried and found guilty.