by Steve St. Angelo
SRSRocco Report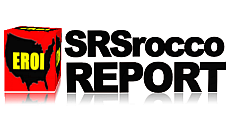 Something BIG happened in the gold market this year and very few investors understand the significance. While precious metal analysts debate whether the huge gold rally since the beginning of the year is sustainable, I am beginning to wonder if certain indicators are no longer reliable.
I'll get into that in a moment, but wanted to share a few things as it pertains to my views on the precious metals.
A few weeks ago I was able to get away on a short vacation with my family. We stayed at a nice Bread & Breakfast and at night I enjoyed listening to several different guests talking about their jobs and past-times. In my experience, I have found out that the majority of people would rather talk about themselves rather than listen to others. This doesn't bother me at all as I get to learn more things with my mouth shut than I do with it open.
Continue Reading at SRSRoccoReport.com…