by Steve St. Angelo
SRSRocco Report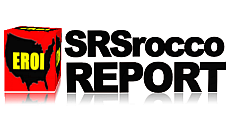 We will be hosting the first Live SRSrocco Report Precious Metals Webinar on Tuesday, August 2nd at 6 pm EST. This is a chance for individuals to ask any questions about gold and silver as well as the retail-wholesale precious metals market.
CLICK HERE TO: SIGN-UP For The SRSrocco Precious Metals Webinar
I will be hosting the webinar with precious metals expert Tom Cloud and new member Vic Patane (financial industry). Tom Cloud has been a precious metals, rare coin and diamond dealer for nearly 40 years, while Vic Patane's experience is in the investment banking side of municipal finance where he worked with State and Local Governments for nearly 30 years.
Continue Reading at SRSRoccoReport.com…