by Charles Hugh Smith
Of Two Minds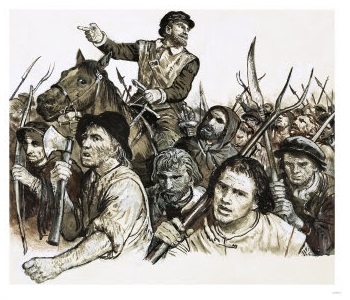 There is no avenue left for advocacy, grievances or redress in a system dominated by global corporations.
In the original version of feudalism, peasants armed with pitchforks knew where to go for redress or regime change: the feudal lord's castle on the hill. Though you won't find this in conventional narratives of the Middle Ages, peasant revolts were a common occurrence; serfs weren't always delighted to toil for their noble masters.
In the present era of corporate dominance, where can serfs go to demand redress and financial freedom from the neofeudal system? Nowhere. The global corporations that own the land and the productive assets have no castle that can be stormed; they exist in an abstract financial world of stock shares, buybacks, bonds, lobbyists and political influence.