Gold's post-Brexit vote surge continues unabated, with Bloomberg reporting today that the price of the safe haven commodity has risen for six consecutive days.
from The Gold Report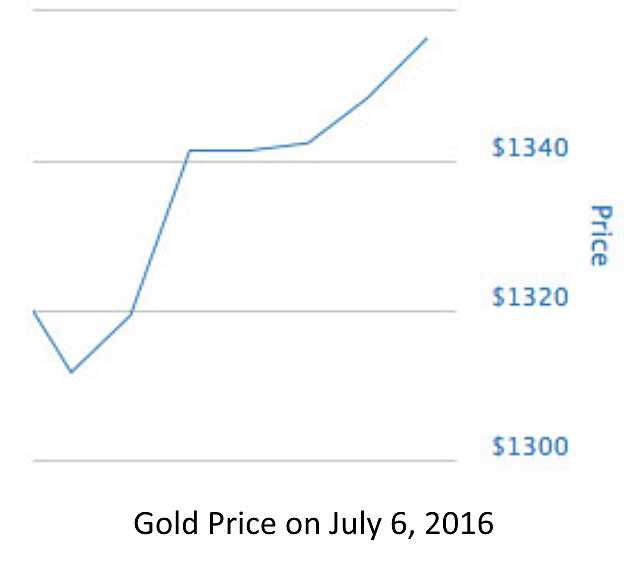 UBS speculates that the commodity could reach $1,400/ounce "in the short term," with prices averaging $1,340 in the second half of this year, according to Bloomberg. The price per ounce reached its highest point since March 2014 today (July 6) at $1,374/ounce before retreating below $1,370/ounce.
Gold may be in "the early stages of a bull run," Joni Teves, a UBS analyst, told Bloomberg.
The story and an accompanying interview with Robin Tsui of State Street Gloval Advisors state that investors are flooding into both physical gold and gold ETFs. Silver is also running up, and has topped $20/ounce. Tsui foresees the trend will continue for the "foreseeable future."
Continue Reading at TheAuReport.com…