by Andrew P. Napolitano
LewRockwell.com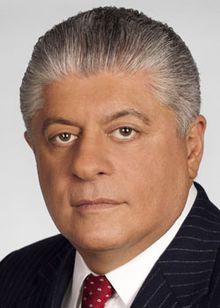 This summer, we have all witnessed the heavy hand of government intervening in the freedom of speech, as the behavior of the Secret Service at both the Republican convention in Cleveland and the Democratic convention in Philadelphia was troubling and unconstitutional.
Though the First Amendment was originally written only to restrain Congress ("Congress shall make no law … abridging the freedom of speech"), it is now uniformly interpreted to restrict all government in America from abridging the freedom of speech.
The reason this freedom is referred to as "the" freedom of speech is to reflect the belief of the Framers that the right to speak freely is pre-political. Stated differently, the freedom of speech is an integral aspect of our humanity.
Continue Reading at LewRockwell.com…