How will Brexit impact the China-U.K. relationship?
by Jethro Mullen
CNN Money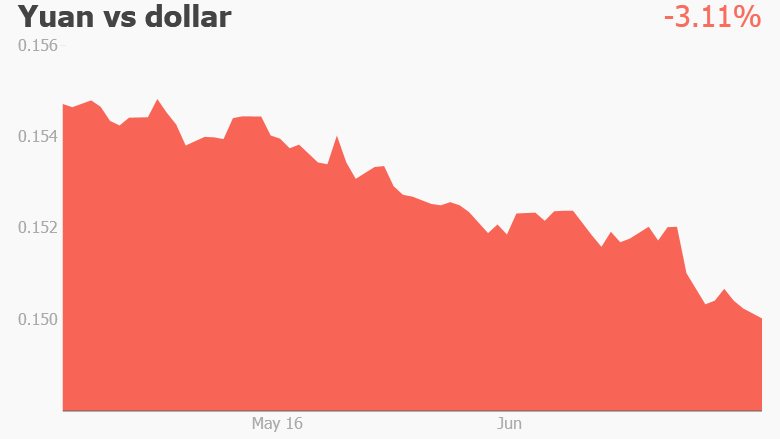 Turmoil triggered by Brexit may have masked a more troubling market move — China's currency is falling again.
Since British voters' shock decision to leave the European Union, the yuan has lost 1.3% against the dollar.
That's small compared with the 12% plunge in the British pound since the EU referendum, but it contributed to the yuan's biggest quarterly loss on record against the dollar — down nearly 3% in the three months to June 30.
The yuan was trading around 6.67 to the dollar on Tuesday, its lowest level since December 2010.