by Vic Patane
SRSRocco Report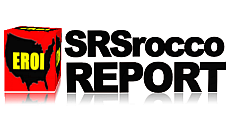 For nearly 25 years I was involved in the creative structuring and issuance of debt. Real estate loans, municipal bonds, economic growth programs, deficit restructuring obligations, fiscal year adjustment bonds, tobacco recovery bonds, and revenue anticipation notes. They all had one thing in common, DEBT.
One particular past endeavor recently punched me in the gut. It's a long story made short and in a way I really appreciate your attention, its therapeutic. This story could be dissected on so many levels today, let's just focus on one.
Hudson Valley Mall was financed and constructed in the 1980's with much fanfare and excitement as I secured the construction and permanent financing for my employer, Chemical Bank.