by Andrew P. Napolitano
LewRockwell.com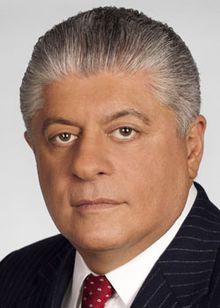 The people in the government who want to control our personal choices are the enemies of freedom. And the enemies of freedom can be very clever and seductive.
Last week, these folks, manifesting their lust to keep us dependent upon the government by rejecting the natural right to self-defense, coined a clever phrase: "No fly, no buy." It sounds rational, yet it rejects core American values.
The phrase was pounded home to average Americans during a one-sided 15-hour televised marathon on the floor of the Senate orchestrated by the gun control crowd. The essence of the argument was that stricter laws regarding gun sales would have prevented the massacre at the Pulse nightclub in Orlando, Florida.