by Charles Hugh Smith
Of Two Minds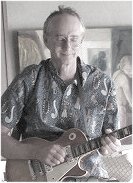 Short, intense directed apprenticeships that teach students how to learn on their own to mastery are the future of higher education.
So it turns out sitting in a chair for four years doesn't deliver mastery in anything but the acquisition of staggering student-loan debt. Practical (i.e. useful) mastery requires not just hours of practice but directed deep learning via doing of the sort you only get in an apprenticeship.
The failure of our model of largely passive learning and rote practice is explained by Daniel Coyle in his book The Talent Code (sent to me by Ron G.), which upends the notion that talent is a genetic gift. It isn't–in his words, it's grown by deep practice, the ignition of motivation and master coaching.
Using these techniques, student reach levels of accomplishment in months that surpass those of students who spent years in hyper-costly conventional education programs. The potential to radically improve our higher education system while reducing the cost of that education by 90% is the topic of my books Get a Job, Build a Real Career and Defy a Bewildering Economy and The Nearly Free University and the Emerging Economy: The Revolution in Higher Education.