by Charles Hugh Smith
Of Two Minds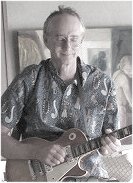 The only solution for the surplus of workers with law degrees is a massive, permanent reduction in the issuance of new law graduates.
America is in the opening stages of a massive surplus of over-credentialed workers. The default setting for 50 years has been: if you want a secure upper-middle class salary, get a law degree, MBA, PhD or other graduate-level professional degree.
The massive surplus is now apparent in J.D.s (law degrees) and PhDs. The writing is already on the wall: there aren't enough jobs for law school graduates, and this scarcity of high-paying legal jobs will only increase going forward. These two articles provide the context: