by Andrew P. Napolitano
LewRockwell.com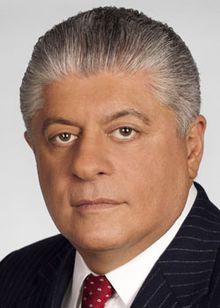 Late last week, the inspector general of the State Department completed a yearlong investigation into the use by Hillary Clinton of a private email server for all of her official government email as secretary of state. The investigation was launched when information technology officials at the State Department under Secretary of State John Kerry learned that Clinton paid an aide to migrate her public and secret State Department email streams away from their secured government venues and onto her own, non-secure server, which was stored in her home.
The migration of the secret email stream most likely constituted the crime of espionage — the failure to secure and preserve the secrecy of confidential, secret or top-secret materials.
The inspector general interviewed Clinton's three immediate predecessors — Madeleine Albright, Colin Powell, and Condoleezza Rice — and their former aides about their email practices.