by Bloomberg News
Bloomberg.com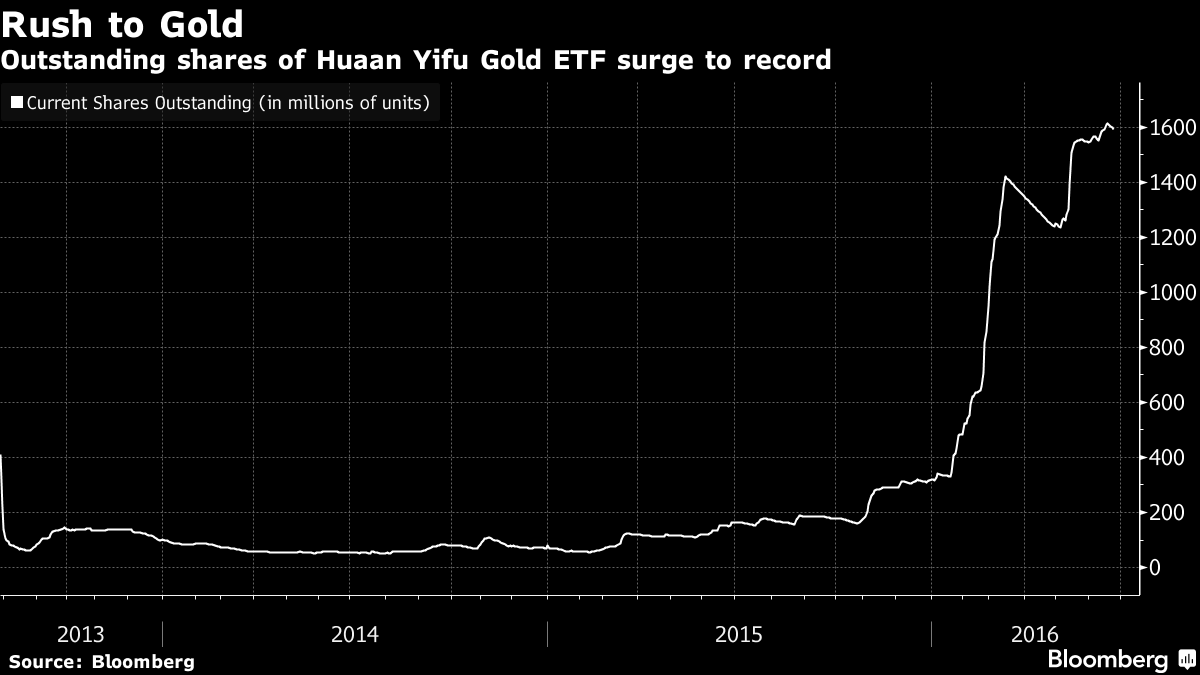 Chinese investors are rushing to gold as a haven after the U.K.'s vote to quit the European Union.
Turnover in Huaan Yifu Gold ETF, China's top exchange-traded fund backed by bullion, jumped to a record 1.27 billion yuan ($191 million) Friday after Britain's vote, said David Xu, managing director for indexing and quantitative investments division at the Huaan Asset Management Co., the manager of the fund. Outstanding shares of Huaan also reached a record 1.6 billion on June 20, jumping five-fold from the start of the year, he said.
[…] "We saw a record trading of our fund immediately after the Brexit vote as it fueled bets that the global and local economies may suffer," Xu said by phone from Shanghai Monday. Turnover rose as investors expect the U.S. may hold off raising interest rates and Japan, the EU and China may maintain accommodative monetary policy for longer, he added.
Continue Reading at Bloomberg.com…