by David Stockman
David Stockman's Contra Corner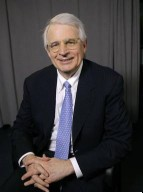 For months the talking heads had been saying that the economy is resilient owing to the "strong" monthly jobs numbers. But this morning one of Bubblevision's usual suspects pivoted to the reverse. The May jobs barf-bag can be safely ignored, he advised, because a bunch of other stuff is "strong" including industrial production, autos and today's retail sales report for May.
Let's see. May retail sales were actually up just 2.5% over prior year, and that was down from the prior three month average, which was up by 2.8% from the comparable 2015 period. That looks more like deceleration than rebound, and most definitely not evidence that consumers are fixing to shop until the drop at any time soon.
Continue Reading at DavidStockmansContraCorner.com…