by Charles Hugh Smith
Of Two Minds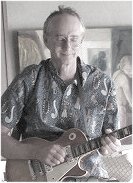 Cash is a proxy for the freedom to maintain some privacy in an era of Big Brother repression, surveillance and the suppression of dissent.
I've covered the war on cash i.e. the proposed elimination of cash, a number of times, for example, The War On Cash: Officially Sanctioned Theft (June 13, 2015)
Our first question should be: just how big a share of our financial universe is cash? The answer is: vanishingly small. Look at this chart of total credit in the U.S. economy–$63 trillion–and total cash: $1.45 trillion. Cash is the thin red line at the bottom of the chart–it barely registers.