by David Stockman
David Stockman's Contra Corner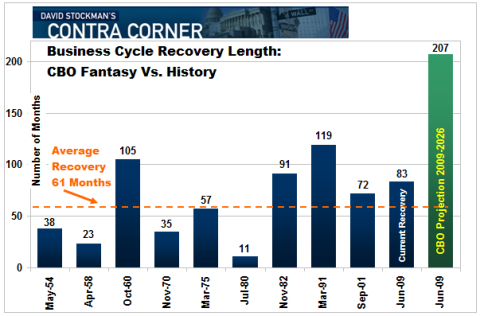 The U.S. is heading straight for a fiscal calamity in the next decade. Even if you believe the CBO's Rosy Scenario projections——-which assume that we will go 207 months thru 2026 without a recession or double the longest expansion on record and nearly 4X the normal cycle length—–we will still end up with $28 trillion of national debt and a $1.3 trillion annual deficit (5% of GDP) by 2026.
[…] But that's the optimistic case! As I demonstrated recently, if you get real about all the enormous headwinds down the road—-including the virtual certainty that the Red Ponzi will have a crashing landing and take the global economy down with it—- you end up with a truly dismal picture.