by David Stockman
David Stockman's Contra Corner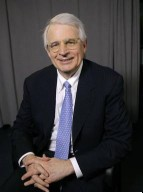 In the heyday of its incredible credit and construction boom, China was building two world-scale utility plants each week and opening up a new airport every day. Economic fiction writers like Goldman's Jim O'Neill, chief propagator of the BRICs myth, declared the Red Ponzi to be the very second coming of capitalism.
Now, by contrast, a Chinese billionaire goes missing practically every day, as a recent Washington Post article explained:
That's what happened last year when China's richest man — at least on paper — lost half of his wealth in less than half an hour. It turned out that his company Hanergy may well just be Enron with Chinese characteristics: Its stock could only go up as long as it was borrowing money, and it could only borrow money as long as its stock was going up. Those kind of things work until they don't.