by Eddie Van Der Walt & Swansy Afonso
Bloomberg.com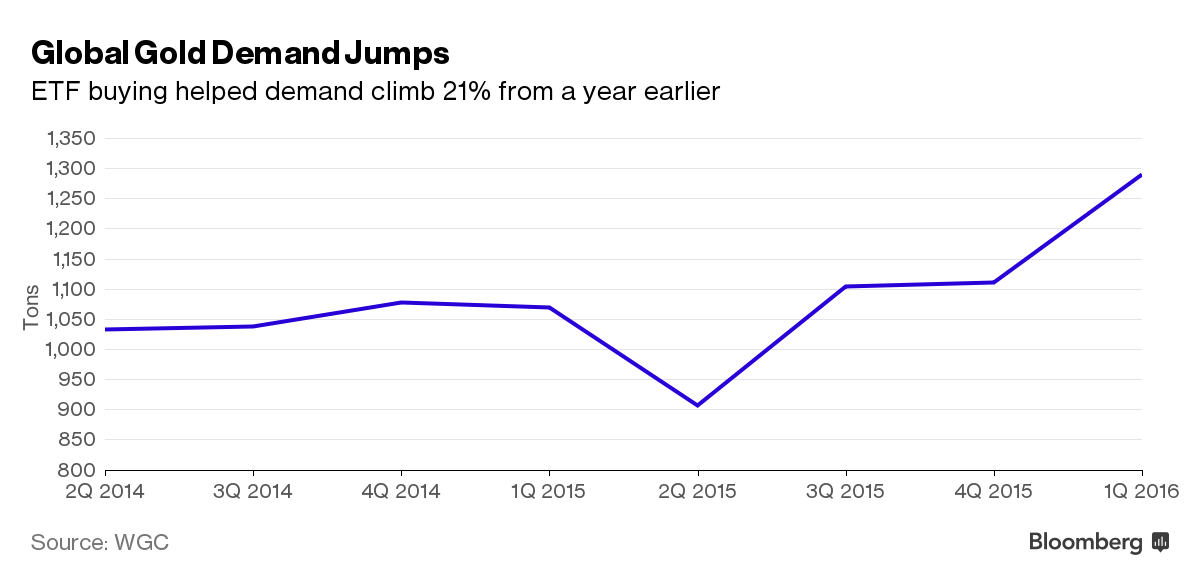 Gold demand surged to the second-highest level ever as investors piled into funds, doubling investment in the metal.
Global demand in the first quarter climbed 21 percent from a year earlier to 1,289.8 metric tons, the World Gold Council said in a report Thursday. That's second only to the final quarter of 2012 in data going back to 2000. Still, jewelry buying slid 19 percent amid a strike by jewelers in India and as higher prices deterred buying.