by Pam Martens and Russ Martens
Wall Street on Parade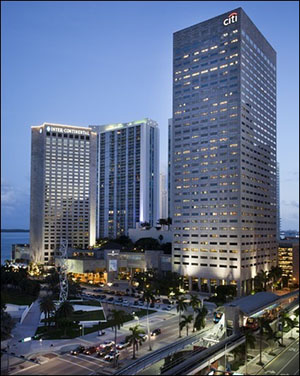 The Citigroup Private Bank at 201 South Biscayne Blvd. in Miami is located in a 34-story building in downtown Miami with breathtaking views of Biscayne Bay. It's also the address for dozens of offshore companies whose agent is Mossack Fonseca, the law firm at the center of the Panama Papers scandal. The graph below shows just some of those companies, a number of which were incorporated as recently as 2013 through 2015. (Some companies indicate they are no longer active.) This new information comes from a search of the public database made available by the International Consortium of Investigative Journalists (ICIJ), which received more than 11.5 million leaked files from the Panama-based law firm, Mossack Fonseca, which ICIJ calls "one of the world's top creators of hard-to-trace companies, trusts and foundations." The full cache of records has yet to be made public and is being investigated by journalists around the world.