by Bloomberg News
Bloomberg.com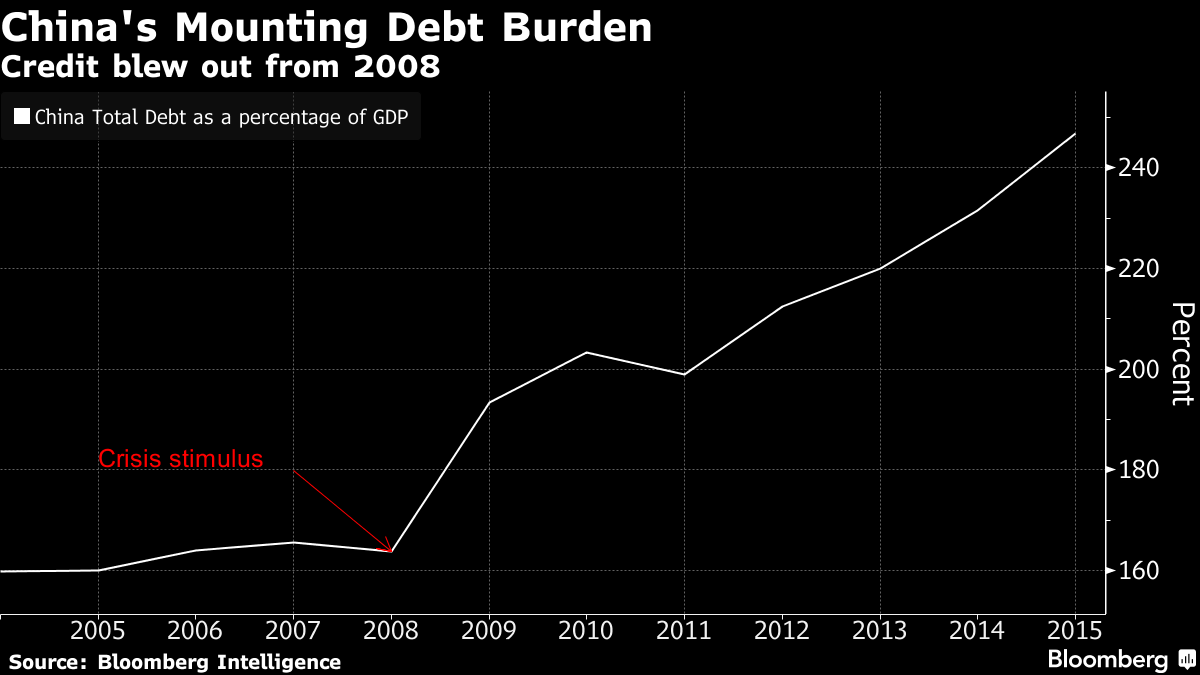 China's leading Communist Party mouthpiece acknowledged the risks of a build-up of debt that is worrying the world and said the nation needed to face up to its nonperforming loans.
High leverage is the "original sin" that leads to risks in the foreign-exchange market, stocks, bonds, real estate and bank credit, the People's Daily said in a full-page interview with an unnamed "authoritative person" starting on page one and filling the second page on Monday.
China should put deleveraging ahead of short-term growth and drop the "fantasy" of stimulating the economy through monetary easing, the person was cited as saying. The nation needs to be proactive in dealing with rising bad loans, rather than delaying or hiding them, the report said.