by Jill Ward, Scott Hamilton, and Paul Gordon
Bloomberg.com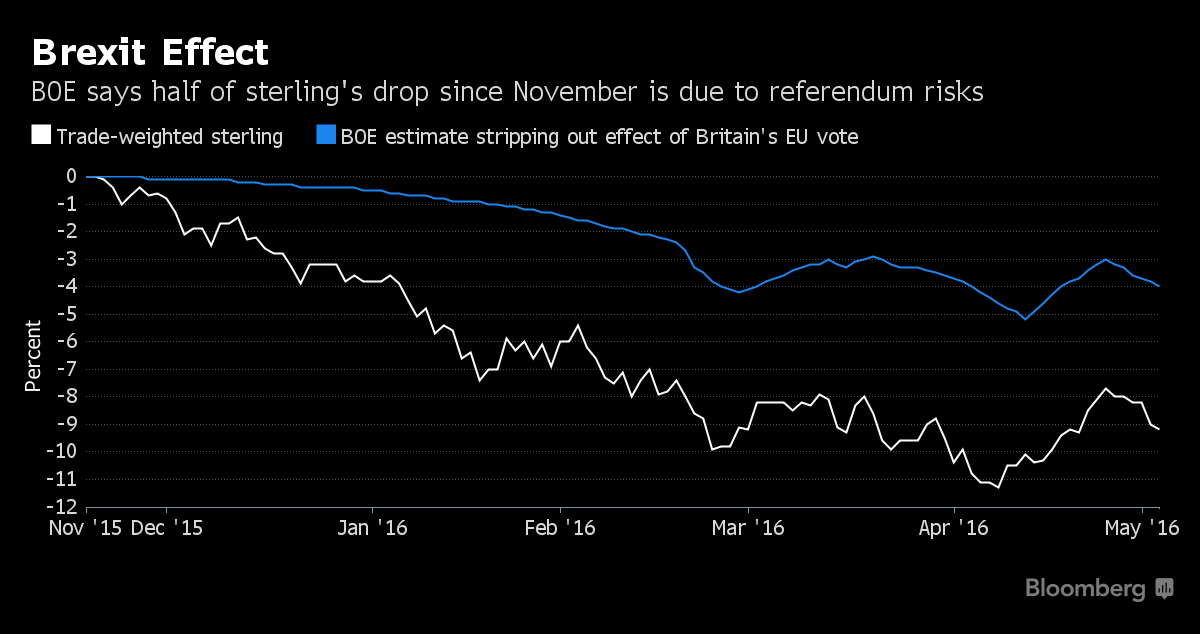 Mark Carney said a vote to leave the European Union could cause a U.K. recession and that any monetary-policy response would take time to work, in his strongest warning yet of the risks in the June 23 referendum.
The Bank of England governor said on Thursday that Brexit — which he called the "elephant in the room" — means uncertainty over the outlook has risen to the highest since the euro-area debt crisis. The Monetary Policy Committee cut its growth forecasts, said inflation remains subdued and unanimously agreed to maintain their benchmark rate at a record-low 0.5 percent.
"A vote to leave the EU could have material effects on the exchange rate, demand and supply potential," Carney told a press conference in London. The consequences "could possibly include a technical recession."