by Charles Hugh Smith
Of Two Minds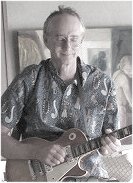 The fallacy in this assumption is that homeowners' incomes do not automatically rise along with housing valuations.
In my recent entry Dear Homeowner: If You're Paying $260,000 in Property Taxes Over 20 Years, What Exactly Do You "Own"?, I questioned the consequences of high property taxes. Some readers wondered if I was saying all property taxes should be abolished. The short answer is no–what I was questioning is local government reliance on property taxes to the point that owning a home no longer makes financial sense because the property taxes consume any appreciation other than the transitory "wealth" generated by a housing bubble.
In effect, local tax authorities are capturing all future appreciation for themselves. Note that applies to areas with high property taxes–in excess of $10,000 annually, not locales with annual property taxes of $2,000.