by David Stockman
David Stockman's Contra Corner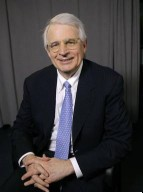 After a week in which all the big retailers—Macy's, Kohl's, Nordstrom's, Gap, JC Penney, Dillard's——reported exceedingly downbeat results for their April quarter, it is not surprising that the Census Bureau's statistical fabrication mill reported robust April retail sales. Likewise, you could count on the financial press to trot out the superlatives, as in the case of the Reuters' headline proclaiming, "U.S. retail sales rise strongly, boost economic outlook":
U.S. retail sales in April recorded their biggest increase in a year as Americans stepped up purchases of automobiles and a range of other goods, suggesting the economy was regaining momentum after growth almost stalled in the first quarter……."The retail sales report shows that recent claims of the demise of the U.S. consumer have been greatly exaggerated," said Steve Murphy, a U.S. economist at Capital Economics in Toronto.
Not exactly. Retail sales of $450.89 billion in April were down 2% from $460.1 billion in March.